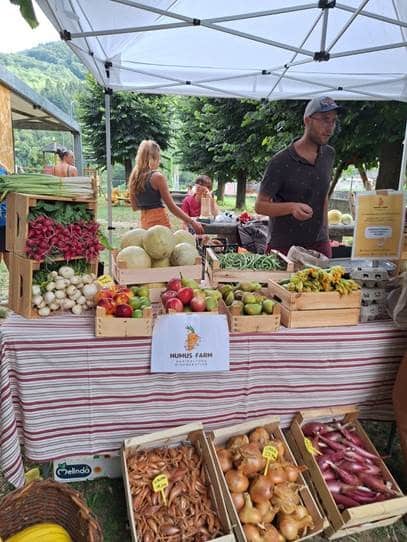 On the 24th of August, the first Farmer and Artisanal Market in Val Varaita (province of Cuneo, Piedmont) met its first consumers. The market of the local food producers was organized by the Agroecological Living Lab of Val Varaita in collaboration with the agroecology group of the University of Gastronomic Science (Pollenzo). The Market was one of the tangible outcomes of the Italian Agroecological Living Lab that was created within the AE4EU project.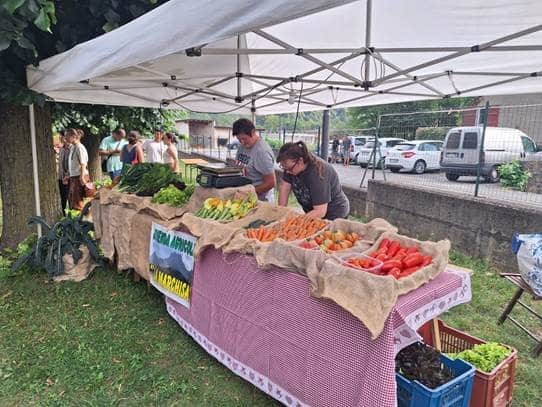 All local food producers of the Market applied and used the agroecological principles. Thus, the consumers could buy and taste agroecological food products. Sixteen stands have participated in the Market with organic fruits and vegetables, sourdough bread, flours and legumes, meant from a short food supply chain of wild-breeded animals, beers, wines and ciders, and mountain honey as well. The consumers had pizza, aperitivo, drinks and a lot of fun from direct dialogue with the producers!
The next edition of the Farmer and Artisanal Market will happen on the 21st of September at the same location (Tiglieto, Brossasco, Varaita Valley).