In the UK, AE4EU partner Coventry University has been working with growers in and around the city who engaged in an urban living lab: the Coventry Agroecological Living Lab (CALL). A diverse range of urban and peri-urban growers, including a CSA, an NGO, businesses, and a community centre, have come together to improve crop diversity to be more resilient to climate change. The UK has long been known for its changeable weather, and many food producers are noticing more extremes as the climate changes.
In 2023, CALL participants trialled crops and crop cultivars different to those they would usually grow. Some of these are varieties from the Heritage Seed Library (a locally based living collection of heirloom and ex-commercial vegetable seeds), including four French bean varieties purported to be drought-resistant. Going into the ground around now is a range of lettuce known for their hardiness—depending on conditions this winter, they may crop well with minimal protection from the weather.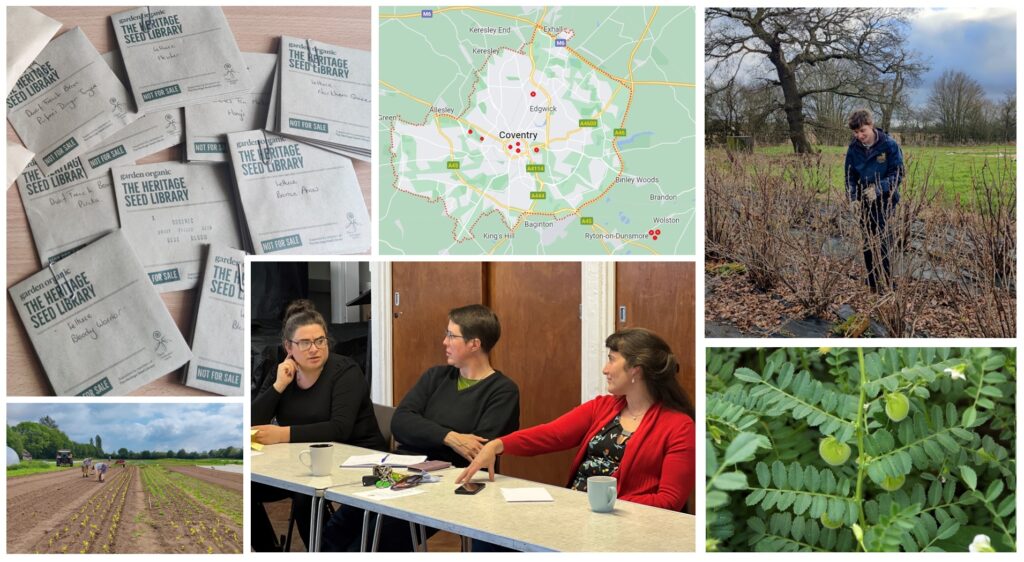 Skills and knowledge exchange have also been a strong theme for CALL this year. For example, Project Springboard, a Community Interest Company which has its 'Zen Garden' in suburban Coventry, offers horticultural skills and training to a wide range of local people. Volunteers from the local area can attend the garden free of charge and have been learning to grow a wide variety of crops. In addition, Coventry-based CSA 5 Acre Community Farm collaborated with gardeners from Coventry University, including their apprentice who learned how to take hardwood cuttings from soft fruit plants such as blackcurrants and redcurrants.
Through our drive to improve crop diversity, we discovered crops that are often under-utilised. For example, blackberries do very well in UK growing conditions and once planted thrive for many years with minimal maintenance, the amount of labour required to harvest the fruits may be problematic. However, for urban growers or pick-your-own schemes, this is less of an issue. The new fruit plants will be distributed to other CALL participants this autumn.
Having established a network of growers in and around Coventry, CALL is now consolidating lessons learned and connections forged to further these collaborations in 2024 and beyond.