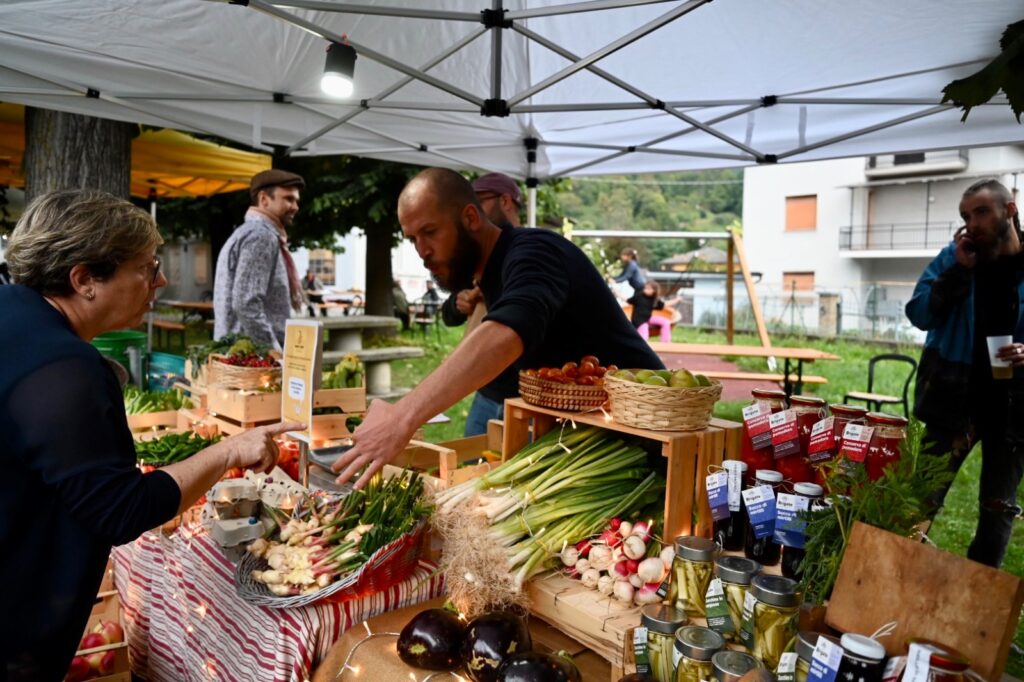 A new Farmer and Artisanal Market took place in Brossasco (Varaita Valley, Cuneo, Italy), on 24 August and 21 September 2023, 17:00-22:00.
The food producers, farmers, and artisans participating in the market respect the 13 agroecological principles and subscribe to the Manifesto for Agroecology and Food Sovereignty in Val Varaita promoted by the Living Lab*.
Thus, consumers could buy and taste agroecological food products of the expositors. A Farmer Aperitivo was artfully prepared by Malcontenta, a local restaurant with its summer location in the park called 'il Tiglieto'. Sixteen stands participated in the market selling organic fruits and vegetables, sourdough bread, flours and legumes, meat from a short supply chain of wild-breed animals, beers, wines, and ciders, and mountain honey. The consumers had pizza, aperitivo, drinks, and a lot of fun from direct dialogue with the producers.
The objective of creating the Farmer and Artisanal Market was to make available a short value chain and seasonal products grown and processed with respect to the environment and worker's rights—first for the citizens of the valley and second for tourists visiting the valley.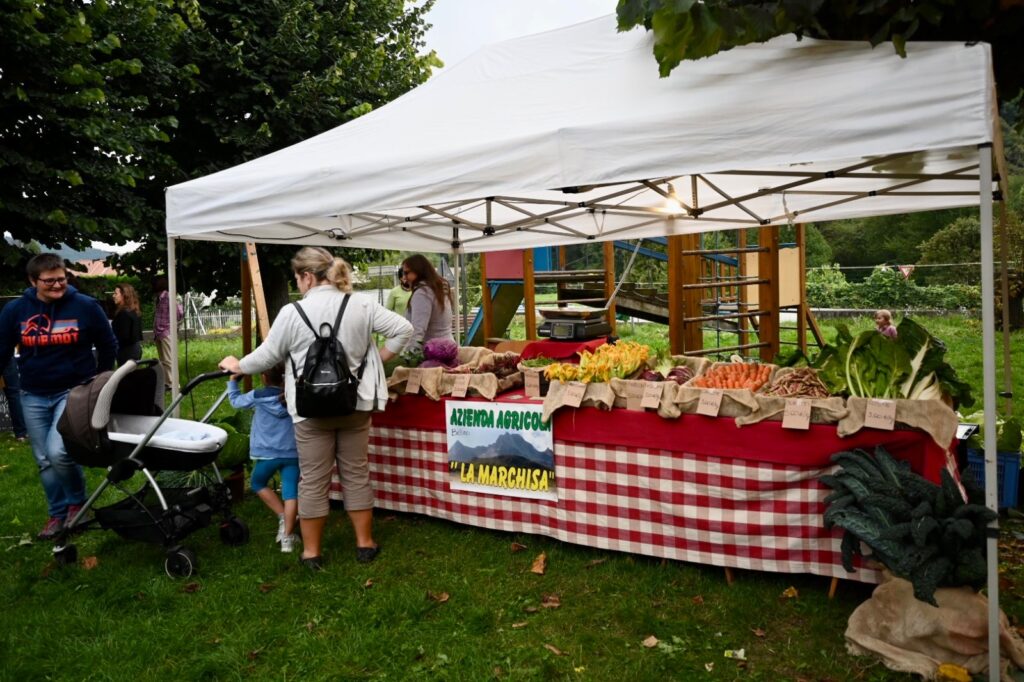 The market realised thanks to the synergic work of the Agroecological Living Lab—consisting of citizens, farmers, suppliers, educators, volunteers, restaurants, and any actors working in agriculture or in food supply chains in the Varaita Valley—in collaboration with the agroecology group of the University of Gastronomic Sciences (Pollenzo). The market was one of the tangible outcomes of the Italian Agroecological Living Lab created in the AE4EU project.
This is an example of an alternative market channel for small food producers working in a valley with low access to existing global chains. A new short food supply chain allowed these producers to avoid intermediaries, creating relationships and dialogue between producers and consumers. This is a win-win outcome for both producers and citizens that demonstrates a visible result of the Living Lab activity.
Instagram page of the market: https://www.instagram.com/mercatocontadinovallevaraita/
Pictures by the photographer and journalist Devis Rosso
 * The living lab (LL) was created within the AE4EU Horizon 2020 project and proposed, coordinated, and facilitated by the agroecology group of the University of Gastronomic Sciences (Pollenzo, Italy). The association Il Limone Lunare collaborated with the facilitation of the LL workshops. A living lab is an organization or a real environment where a group collaborates to develop transdisciplinary research and innovation activities in a territorial and local context with a participatory methodology involving all living lab actors in the decision-making process.