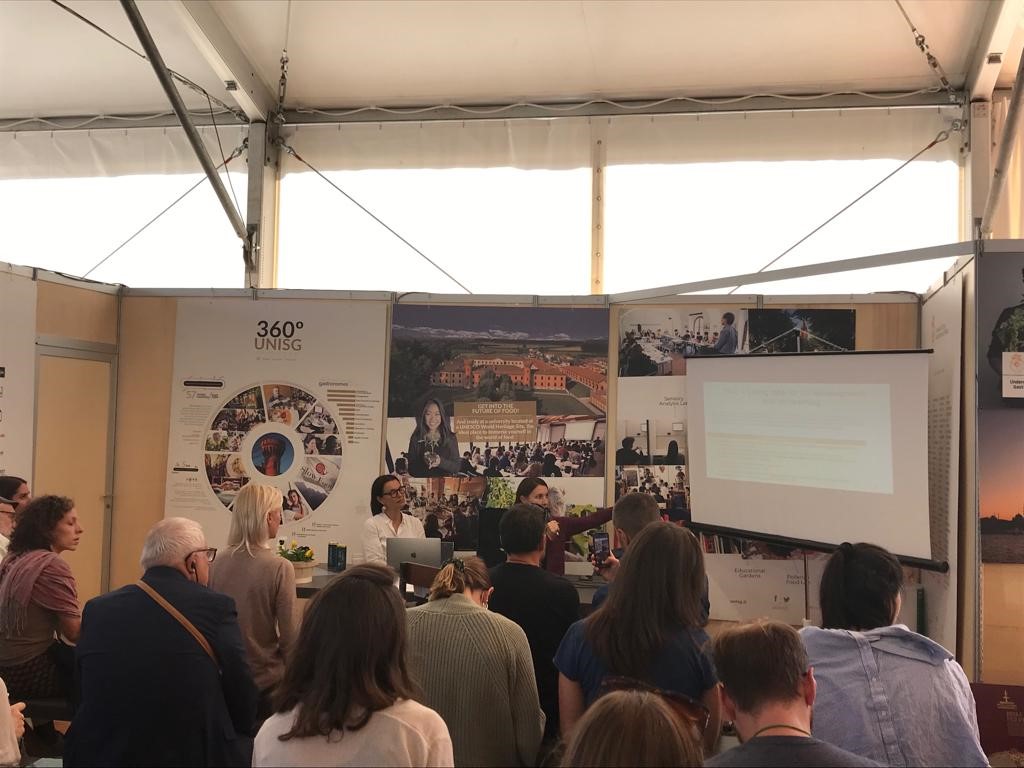 The University of Gastronomic Sciences (UNISG) is an international research and education center focused in particular on the relationship between food, ecology and sustainability. The University of Gastronomic Sciences, founded in 2004 by the international non-profit association Slow Food in cooperation with the Italian regions of Piedmont and Emilia-Romagna, is a ministerially recognized, private non-profit institution.
UNISG students, hailing from around the world, gain dynamic experiences in artisanal and industrial food production, thanks to complementary education in both sciences and humanities, and hands-on learning during study trips across five continents. The university forms gastronomes, new professional figures with transdisciplinary skills and knowledge working to apply them to production, distribution and sustainable consumption.
The research activity of the University of Gastronomic Sciences aims at increasing knowledge and promoting innovation in the field of gastronomic studies. UNISG Research is based on three interdisciplinary areas called: Environment, Perception and Quality, Mobility.
The Agroecology group focuses on research related to agroecology at different scales: genetic diversity and PPB&EPB, cover crops, crop rotation, production of alternative feed for poultry, good teaching practices in experiential learning, effective education in embedded food systems, dynamic value chains for underutilised crops, implementation of European soil mission, among others.
I use the term Agroecology in a holistic and complete way: from deep ecology to food sovereignty, involving practices, movements, sciences and education. Within Agroecology Europe we have worked for a common understanding of the term and clarifying controversial issues.
My education activity in agroecology is based on the actor-oriented approach. Therefore, there is no big distinction between research and learning because both are ways to learn, know, and explore the complexity of reality in the agroecology dimension.
Research projects we carry out in my group include a variety of topics (from germplasm to socio-political dimension of Living Labs) and approaches (from field experiment to cases).
Dr. Paola Migliorini, Professor of UNISG, Pollenzo, Italy
In AE4EU, among other activities, UNISG coordinates the Task of WP4, supporting the upscaling of agroecology in different dimensions: enhancing the capacity for knowledge and experience exchange between actors by the creation of the Agroecology Europe Hub and Living Laboratories for co-development and co-learning. 3 researchers are involved in the project with interdisciplinary backgrounds: food politics and economy, agronomy, ecology and gastronomy.